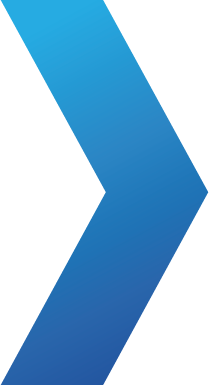 PRIVACY POLICY

Outdoormaster takes your privacy very seriously. This Privacy Policy describes how Outdoormaster uses identifiable information regarding our customers, such as name, address, and email address ("Customer Information"). Primarily, we collect such information for the purpose of providing you with an outstanding experience on the Outdoormaster Service. Except as specifically described in this Privacy Policy, Outdoormaster does not sell, rent or share such Customer Information with third parties.
This Privacy Policy is effective as of June 1st, 2014.
By using our Service, you consent to the collection and use of information in the manner described below. If we decide to change our privacy policy from time to time, we will post those changes on this page so that you are always aware of what information we collect, how we use it and under what circumstances we disclose it. Changes to our policy will be prospective only. Please check this page from time to time for changes to make sure you are aware of our latest privacy practices.
Outdoormaster is particularly sensitive to protecting information about children. Protecting children's privacy is important to us. For that reason, we do not collect information on our website from those children we actually know are under 13 years of age. In addition, no part of our website is targeted to attract anyone less than 13 years of age. We request that children under 13 years of age do not disclose or provide any Customer Information. If we discover such information, we will delete the child's Customer Information from our records. If for any reason we believe a user may be under the age of 13 we reserve the right to request proof of age of such user. If such proof is not provided, or if it is discovered a user is under the age of 13, we will use best effort to delete from our servers and associated systems all Customer Information of that user and we reserve the right to limit and/or ban such user from our Website. Notwithstanding the foregoing, Outdoormaster encourages the use of its services by families. Outdoormaster also believes that parents should supervise their children's online activities and consider using parental control tools, available from online services and software manufacturers, to help provide a child-friendly online environment. These tools may also prevent children from disclosing online their name, address, and other Customer Information without parental permission.
What Customer Information does OUTDOORMASTER collect?
Customer Information is requested whenever you choose to purchase Outdoormaster products. The type of Customer Information we request has to do specifically with the type of service you are using. For example:
When you want to have a quote for signage from Outdoormaster, we will ask for your first and last name, designation, an email address, and contact number.
When you complete a purchase from Outdoormaster, we will ask you to provide shipping and billing information so that we can fulfill your request.
You also give information when you answer survey questions and organize your stickers on Outdoormaster with titles, captions, categories, etc.
How does Outdoormaster use Customer Information?
Our primary goal in collecting your Customer Information is to provide you with a personalized, relevant, user-friendly experience on the Outdoormaster site.
We may use Customer Information to communicate with you and we consider this communication to be an integral part of the Outdoormaster service. We may use your email and mailing address to inform you of site improvements, feature announcements, newsletters, Outdoormaster promotional offers, and occasional third-party promotional offers that may be of interest to you. Only Outdoormaster (or agents working on behalf of Outdoormaster under confidentiality agreements) will send you these mailings.
Note that one reason we are able to offer you relevant promotions is that we reserve the right to use aggregated, anonymous data about our users as a group. Your Customer Information, however, will never be personally identifiable when aggregated for these purposes.
Consent to the collection, use and disclosure of Customer Information may be given in various ways. Consent may be express (e.g. orally, electronically or on a form you may sign describing the intended uses and disclosures of Customer Information) or implied (e.g. when you provide information necessary for a service you have requested (such as providing us with your name, phone number and/or email during the purchasing process), or in some circumstances where notice has been provided to you about our intentions with respect to your Customer Information and you have not withdrawn your consent for an identified purpose, such as by using an "opt-out" option. Consent may be given by your authorized representative (such as a legal guardian, person having a power of attorney or a mandatory). By providing us with Customer Information, we will deem you to understand this Privacy Policy, and we will deem you to consent to our collection, use and disclosure of such Customer Information for the purposes identified or described in this Privacy Policy, if applicable, or otherwise at the time of collection. You may withdraw your consent to our collection, use and disclosure of Customer Information at any time, subject to contractual and legal restrictions and reasonable notice. Note that if you withdraw your consent to certain uses of your Customer Information, we may no longer be able to provide you with certain of our products or services.
Contacting Outdoormaster: If you have any questions about our Privacy Policy, the practices of this site, or your dealings with this Web site, you can contact us at: